There have been rumors that Chrysler might be renamed after the alliance with Fiat. It is hard to imagine that the famous American name will disappear.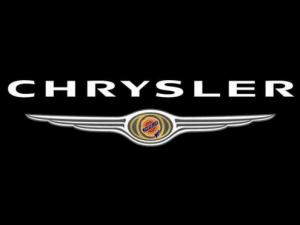 The talks started after Fiat CEO Sergio Marchionne has addressed to the partnership as "NewCo" several times at the press conferences. However, Chrysler authorities do not have plans on changing the name of the company.
The Chairman and CEO of the American company, Robert L. Nardelli, did not like the idea of a new name. He prefers the old one, asking the journalists, "Let's keep using Chrysler for now". According to Mr. Nardelli they plan to remain with the old name because it has already gained good reputation symbolizing "loyalty and equity".
Chrysler has been founded in 1925 by Walter Percy Chrysler. For many years the manufacturer was the mother company for Dodge, Jeep and recently founded ENVI. The vehicles are known and loved by millions of people in the U.S. and abroad.
Chrysler and Fiat Cannot Come to an Agreement

There have been talks about Chrysler and Fiat partnership for a while and American president Barack Obama has decided to bring them to a quicker end giving the companies time to the end of April to come to final decision.